Chadwick and
the Southern Scourge
A light-hearted gothic horror roleplaying adventure for fifth edition Dungeons & Dragons™.
Chadwick and the Southern Scourge
is a tale of heartache and stolen vampire fangs under a pale moon cast over the Village of Storaad. I created this project during the pandemic as a love letter to D&D—a game that has inspired me endlessly. Published on the Dungeon Masters Guild.
Purchase here︎︎︎
Roles:


Creator
Writer
Illustrator
Designer
An Ancient Vampire Summons You

Lightning cracks behind the silhouette of a castle high up on the Cloud Peaks. An ancient vampire, Lord Orion, has summoned you to retrieve a most precious item—his fangs! In exchange, he will reward you with something from your wildest dreams.

Are you brave enough to rub shoulders with the monster-hunting clans of Storaad? Are you strong enough to pass through the Cove of the Damned and survive the mind-bending pink miasma of the Southern Scourge? Is your heart stalwart enough to endure the moral dilemma placed upon you by Chadwick, the greatest monster hunter in all of Storaad? Do you want a light-hearted romp or a tale of horror?! Let's find out!

Written for Dungeon Masters, as you run this module you will find unique tables, wondrous items, and a mix of horror and humor depending on your mood. This tale can easily be dropped into your homebrew world or another published adventure. Improvising at-will is encouraged, so change whatever you'd like to fit your table and style.









What's Inside?!
98 Pages to Run!

a 67 page adventure with 31
pages of easy-access appendix.


Digital PDF download. Full color and printer-friendly versions included.

Over 50 Original Illustrations!

Tons of printable art cards and handouts for your table.
Easilly dropped into your homebrew world or another published adventure.
A "Build Your Ending" Chapter!
Moody music playlist links per locale.
A mix of "Horror" or "Humor" options to spice things up.
︎︎︎Spreads. Some of my favorites from the adventure.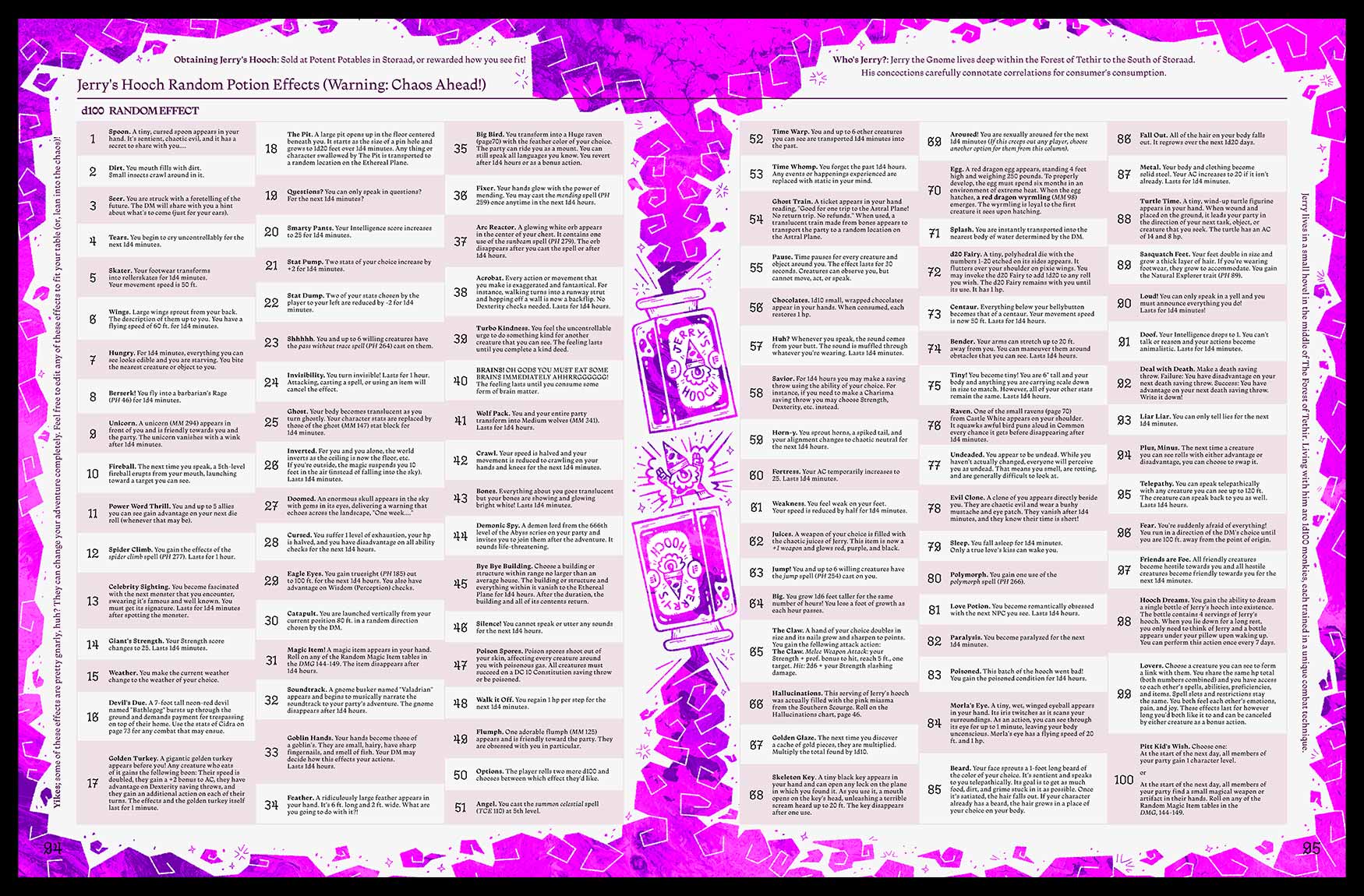 ︎︎︎Chadwick Tapestry. Social promo piece.
︎︎︎Illustrations. Some faves.
Design Elements

Small elements seen throughout. It was important to me to use a gothic type face for the chapter titles and a tarnished look to the clean, vector objects in order to infuse the right mood throughout.



Corrupted Chadwick Add-On

I created a "corrupted" version of Chadwick and hid him in the sewers beneath the city. The additional content added new monsters, items, and a plot twist to change things up at the table. Read More Here︎︎︎




Sketches and Process

Here's a peek at the process that went into creating the characters and the world.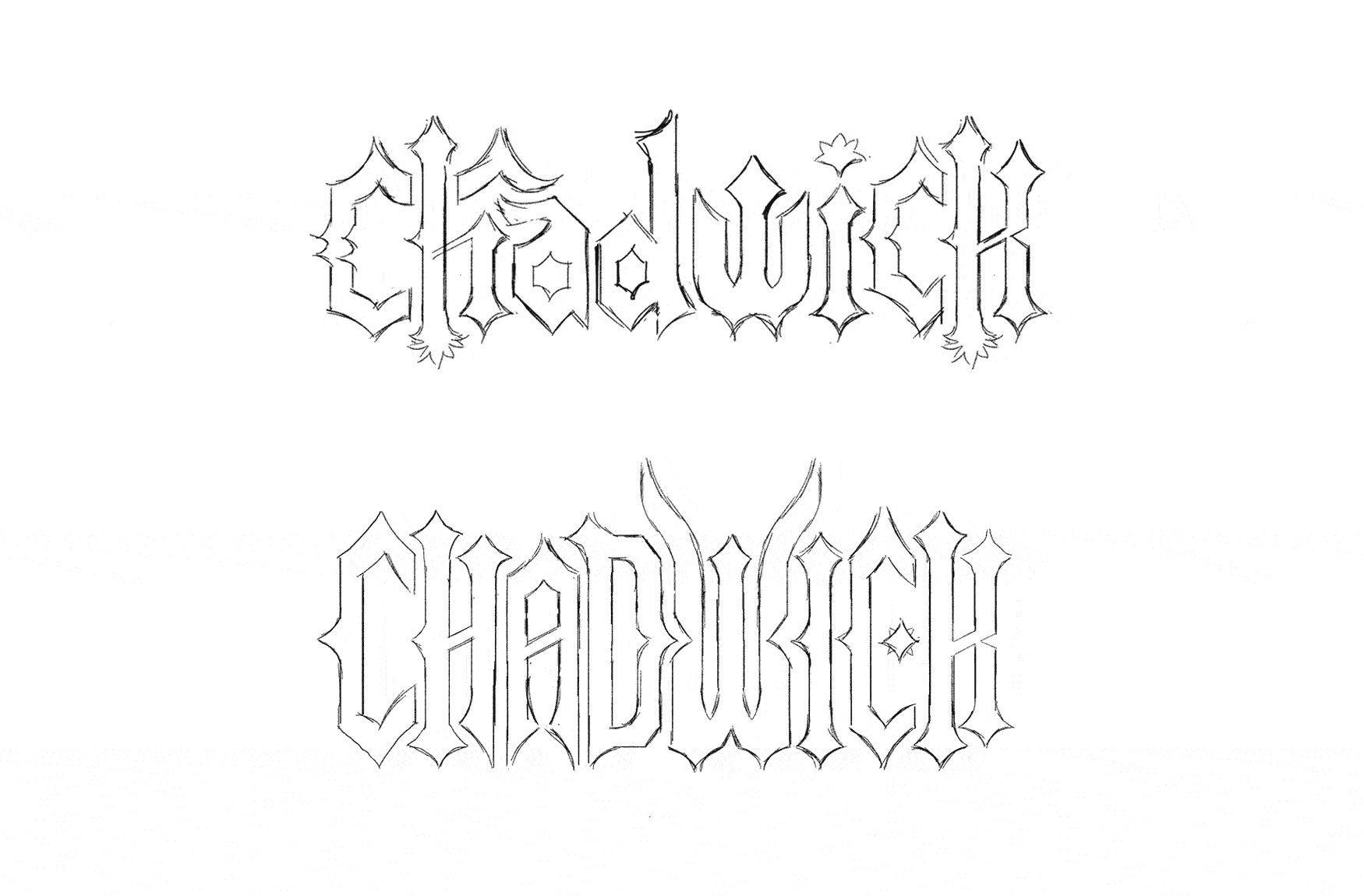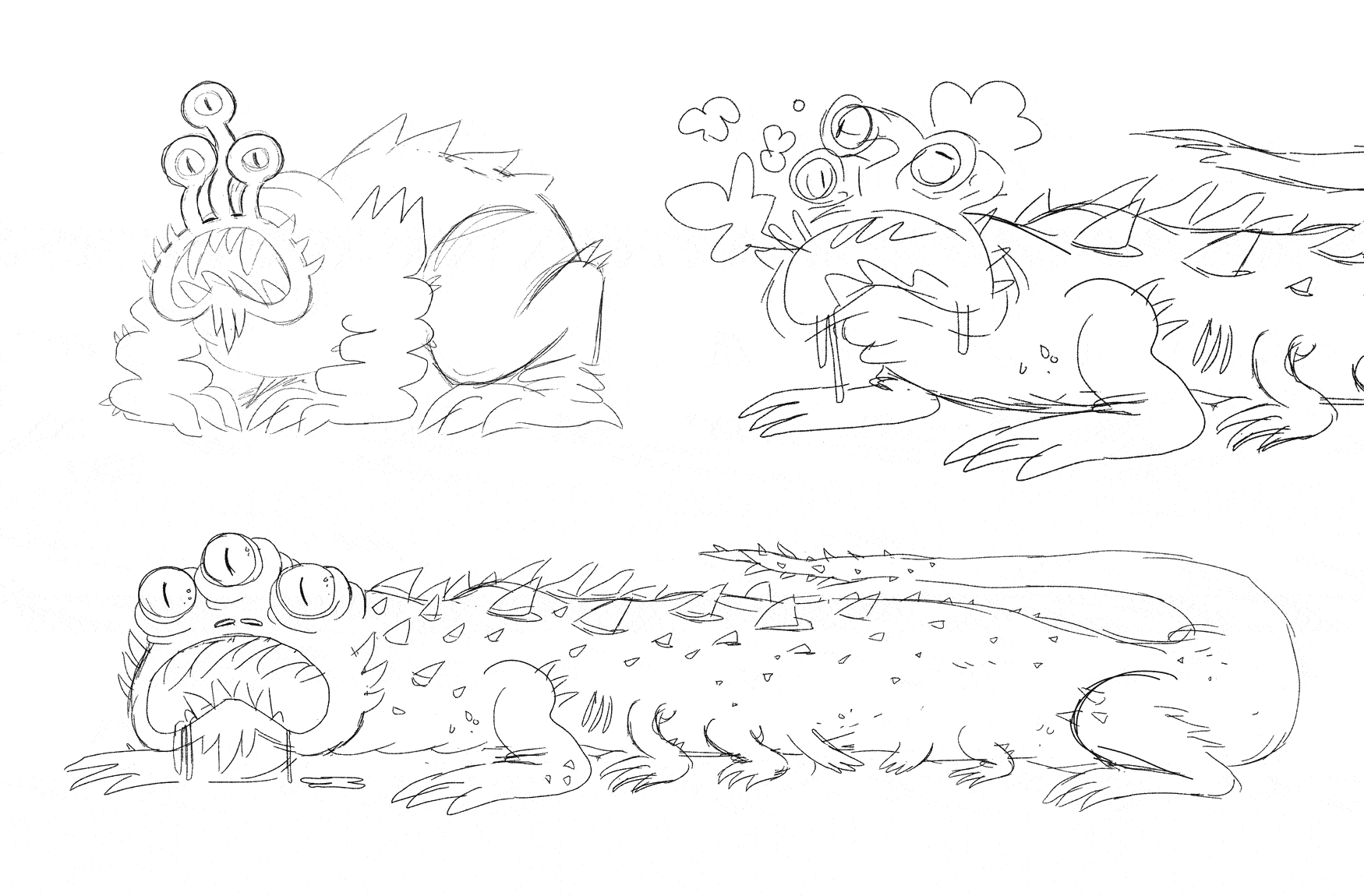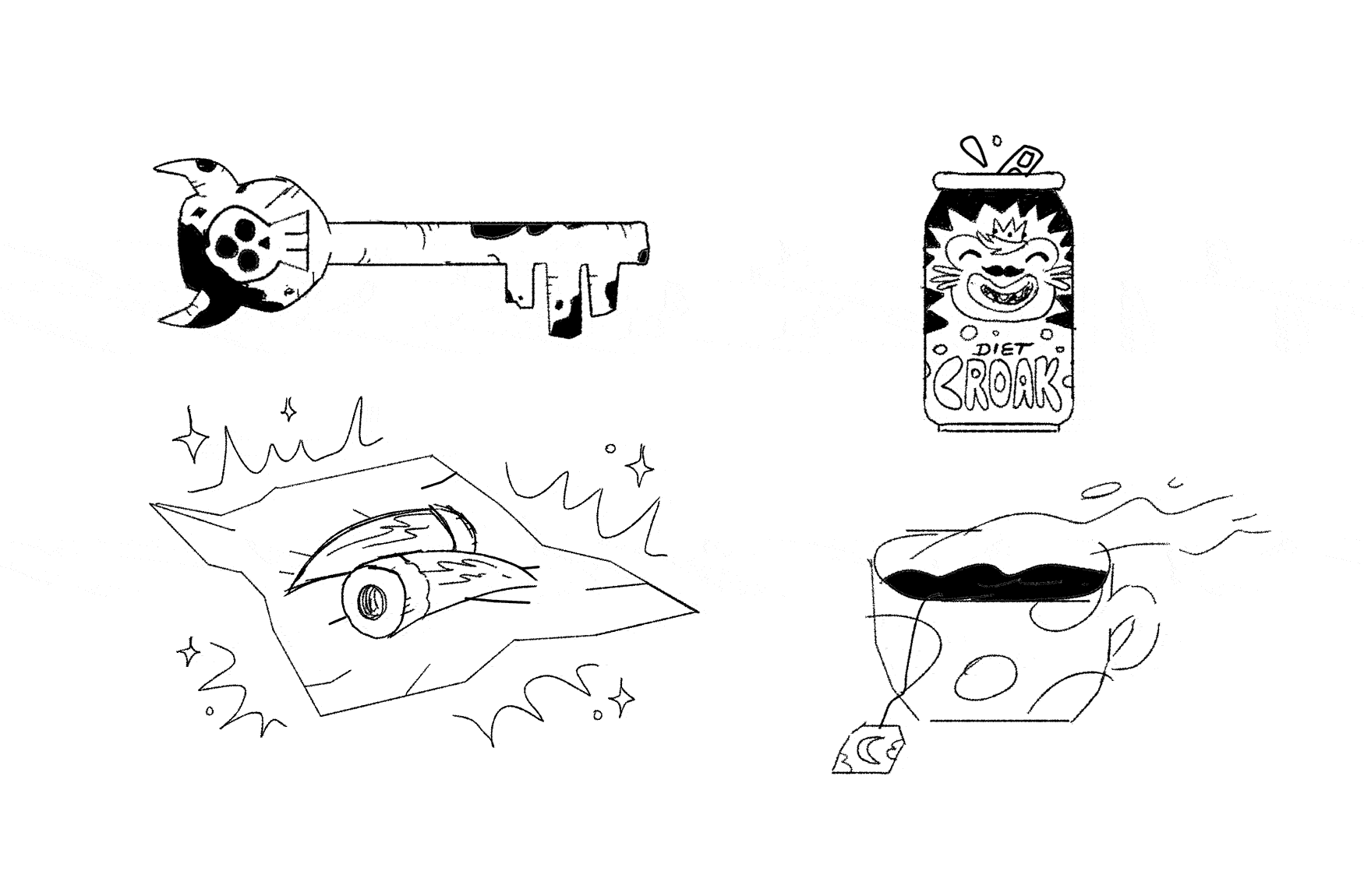 Reviews

"This adventure is fun to read and delightful to look at! It's also very well-organized, and the information is presented in clever and useful ways. As a DM who likes to do different voices at the table, I particularly appreciate the roll-playing voice suggestions for each NPC. The adventure offers a nice balance between linear and non-linear story progression and even anticipates the many possible endings and their repercussions." ︎︎︎︎︎ — Victor N.

"This adventure is amazing! I purchased this adventure to play for my birthday, and it didn't disappoint! It was so easy to run, and my players loved it. You can tell this was put together by a skilled artist/designer, because the module is beautiful! The artwork alone makes this an instant buy." ︎︎︎︎︎ — Khamsouk S.

"...one of the most memorable sessions I've had! This is an extremely well realized story that will fluctuate between terrifying, hilarious, and heartwrenching depending on the scene. The illustrations included and presentation as a whole are also top notch and filled with personality! Heck, even if you don't plan on running the adventure it's worth getting just to ogle at the artwork." ︎︎︎︎︎ — William R.





---
Credits
My Roles
Creator
Writer
Illustrator
Designer
Editing
Adam Hancock
Texture Paintings
Josh Kenyon
Chadwick Animation
Tyler Morgan

Music
Shane Barber "Rushcoil"
Dungeon Master Advisors
Andrew Kolb
Brian the Red
Playtesters (TOTES)
Dillon Lawrence (Hemlock)
Tim Andrews (Gorgul)
Briana Rossi (Wysteria)
Will Rosemond (Havaarti)

Playtesters (GOATS)
Laura Nichols (Brynnyn)
Chris Forrette (Jormp Jomp)
Corey Warning (Gren)
Playtesters (Creative Questing)
Tammi Heneveld (Bronky)
Molly Mendoza (Addi Vega)
Ian J. Whitmore (Fergusson)
Playtesters (Horror One Shot)
Chris Casassa (Walter)
Brett Stenson (Bokig)
Eric Nyffeler (Gibriel)
Playtesters (Game Night)
Joey (Am'ielle)
Brad (Remi)
Audrey (Ah-talla)
Jon (Grom Staghelm)
Inspirations
Neverland, MCDM, Arcadia, Dimension 20, Stephen King, D&D Curse of Strahd, Deep Gods Gyre, Critical Role, MÖRK BORG, Jolby, Castlevania: SoTN, Darkest Dungeon.


This work contains material that is copyright Wizards of the Coast and/or other authors. Such material is used with permission under the Community Content Agreement for Dungeon Masters Guild. All other original material in this work is copyright 2021-2023 by Colby Nichols and published under the Community Content Agreement for Dungeon Masters Guild.